With us, you will NOT find
For fighting against electrosensitivity and electrosmog
Electric motors under the bed.
Steel springs.
Metal bed frames.
Metal bed feet.
All types of metal assembly (screws, nails, …).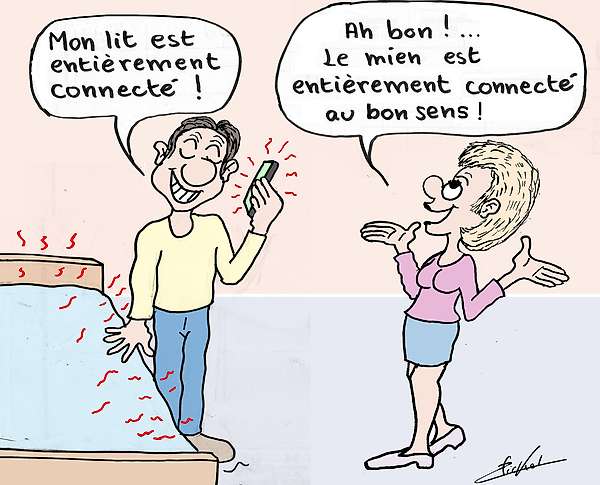 For fighting against chemical pollutions
Particle board.
Melamines.
Veneered and plywood.
Glued multilayered slats.
Polyurethane varnishes or water varnishes.
Chemical hues.
Polyurethane foams (memory foam).
Any chemical foams based on soja, bamboo, etc…
For the respect and the wellbeing of animals
Horsehair from any horse.
Feathers from geese or ducks.
Duvets from geese or duck.
With us, you will NOT find either
Mattresses made of different materials glued together (not recyclable and toxic).
Stitched mattresses covers that are without zippers, without the possibility of opening to control, maintain and clean.
Who would buy a car with the engine hood welded ?
What we DO offer is rooted against planned obsolescence and toxicity
A precise choice of natural materials.
A global view upstream and downstream of products life.
Work done with care and awareness.
The possibility of replacing worn parts in the long term.
Simple and replaceable parts.
In a nutshell, a logical concept that respects the environment and preserve your investment.