What is Latex ?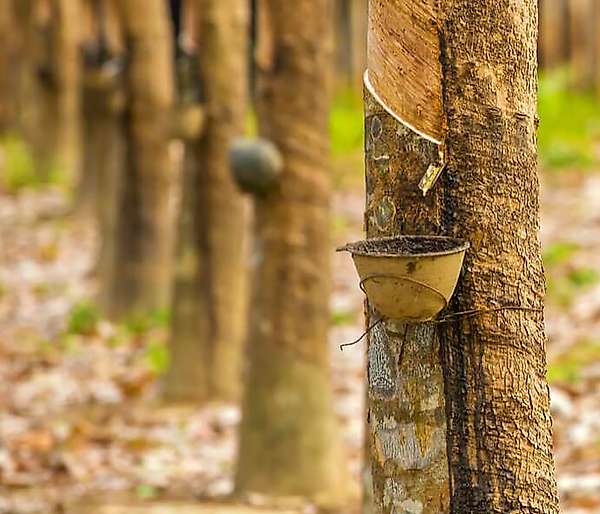 The word latex is actually used to describe two things: latex as the rubber tree milk, that is a liquid substance produced by the rubber tree (growing mainly in Southeast Asia) and latex as a elastic material which is derived from the vulcanization of the latex milk (using either Dunlop or Talalay process). When we use the word latex we usually mean the material with which we make mattresses, pillows and many other things. The latex has no known substitute in several industrial applications.
Extending the meaning of the word in a confusing way, marketers also use the word Latex to denominate the substance synthesized by polymerization of petroleum derivative that vaguely resembles genuine natural latex. It is called synthetic latex as opposed to natural latex. Synthetic latex has nothing to do with natural latex. It is made with Styrene Butadiene Rubber (SBR), does not have the same properties and releases carcinogenic Volatile Organic Compounds (VOC). Commonly, in the industry of matresses, latex is used to describe blends of natural and synthetic latex. Any blend that contains synthetic latex is of lesser quality and releases toxic VOC.
Types of Latex
100% Natural Latex: that is latex made exclusively from rubber tree milk. The process of vulcanizing latex needs some mineral additives, so that technically, any latex contains 2 to 3% of mineral additives in their composition. There are 2 processes for the vulcanization : Dunlop and Talalay. Dunlop is the most commonly used process, since 1929, where the latex milk is poured into a mold and steam baked.
Organic Latex: Organic latex is exactly like 100% Natural Latex but it is made from organic rubber trees. That is rubber tree cultivated without pesticides or herbicides. There is a latex certification called GOLS (Global Organic Latex Standard) that certifies organic latex not only in term of organic culture but also in term of its transformation. Like GOTS for the textile, GOLS takes also into account the social aspects of the latex production.
The latex in Ott Système
In Ott System we only use 100% natural latex or organic latex.